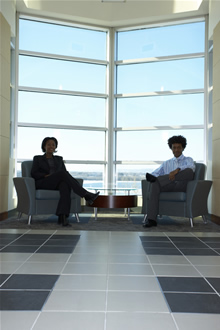 IDM
Identity and Access Management (IAM) is not just another fad destined to go the way of many over-hyped IT initiatives in the past. In one form or another access control and identity management have been with us for decades.
The differences now are the greater complexity and size of many IT and business environments and the higher expectations of users and customers.
Well thought out Identity and Access Management solutions can deliver very real benefits in terms of:
Risk reduction and regulatory compliance
Improved user experience and operational efficiency
More efficient and effective user management
New business enablement and flexibility
Future cost avoidance and containment
At Klarient we have extensive experience and expertise in all areas of Identity and Access Management through the full project lifecycle. We are able to offer pragmatic services to guide users through the maze of possible options to arrive at the best possible outcome based on business need.